Gift Shoppe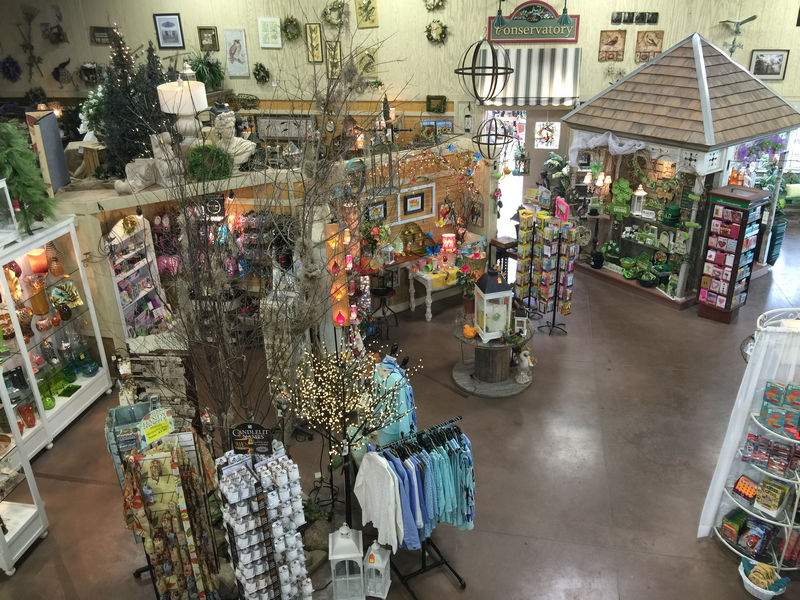 Greeting Cards for every occasion
Fine chocolates and vintage candies
Toys and novelties
Baby gifts and clothing
RibbonWick and WoodWick candles
Memorial stones
Linton's Enchanted Gardens is the perfect place to find a one of a kind gift for that certain someone, whether you're looking for a large item for a special occasion or just a small remembrance to say thank you, it can be found here. You can choose from beautiful elegant glass vessels, artwork and statuary for that special couples wedding gift. Looking for that perfect hostess gift, birthday present or thank you? You can choose from Snoozies slippers, personalized Items such as tea lights, dream catchers and kitchen plaques and for the techie, we have many handy computer gadgets. For those who love to play in the dirt, we have gardening tools and accessories, bird feeders, gnomes and our melodic selection of wind chimes from Music of the Spheres and Woodstock. Linton's carries a wide variety of memorial stones, angels, and crosses to express your most sincere sentiments. We also have a huge selection of greeting cards for every occasion to include with your gift.
For the food connoisseur, there is a selection of delectable soup and dip mixes, seasonings and drink mixes which make hostessing your next party a breeze. A line of custom made products created exclusively for Linton's Includes pickled vegetables, preserves, fruit butters and sauces that are perfect for your family or are great in baskets as gifts. Another popular product is Tea Forte, ideal for all tea drinkers with many flavors to choose from and unique stylish Packaging.
For the kids and those who are young at heart, you won't want to miss our toy department. Remember Dominos, Jacks, yo-yos and Spirograph? We have them all in our vintage toy area. We also have a great selection of new toys, novelties and plush that can't be found anywhere else. We also offer adorable baby clothing and gifts for the newest member of your family. We specialize in a large variety of unique and vintage candies unlike anything you've seen before! Where else can you find edible bugs, chocolate pizzas, giant candy necklaces and a full case of mouth watering chocolates made by the South Bend Chocolate Company.
When Father's Day rolls around or for birthdays, anniversaries or just because, we have a vast selection of masculine gifts including novelty lighters, back scratchers, flashlights and wallets. We have beautiful hunting and fishing themed artwork and on the lighter side, humorous man cave plaques. Everything to appeal to the man in the house.
Our customer service staff is always eager to help you select that perfect gift, so when an occasion arises please come and see us at Linton's Enchanted Gardens.