Our Enchanted Gardens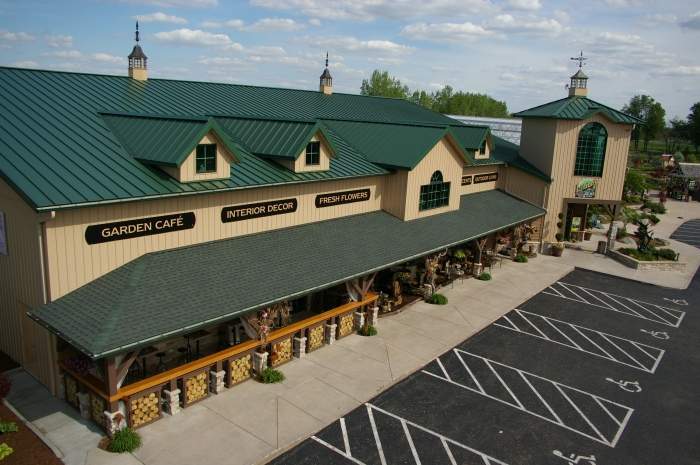 Our Garden Center specializes in rare and unusual plants as well as old favorites. It is the largest and most complete in the area.
Visitors will find an enchanting environment complete with unique displays and landscaping techniques to provide ideas for do-it-your-selfers.
In addition to a large greenhouse, hard goods like edging,weed barriers, decorative boulders, bagged soil, stone, bark and peat moss and gardening tools are available.
For ailing lawns, Linton's Garden Centre staff can offer diagnoses and recommend certain fertilizers or insecticides. And most trees and shrubs Carry Linton's two year "guaranTREE."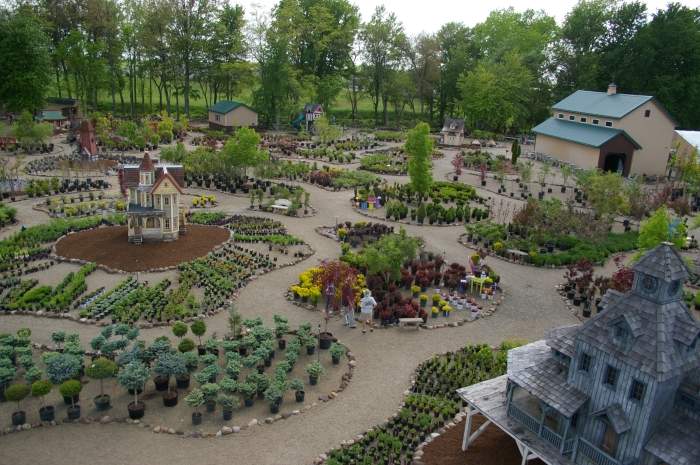 Always on top of the latest trends, we offer beautiful displays of water gardening supplies and aquatic plants, as well as Japanese Koi and gold fish. The Centre also carries an abundant stock of fountains, ponds and staturies, as well as gazebos, pergolas, arbors and benches.
Do-It-Your-selfers can get a professional looking landscape while saving money by using Linton's free design service. Just bring in a photo of your current landscape or detailed measurements. A landscape designer or Linton's master gardener can help develop a landscape plan and then coach you through the process, explaining proper planting techniques.
A member of Linton's landscape design team can also visit a customers home to make recommendations. All you have to do is commit to a gift certificate that can be used toward the initial purchase of plants.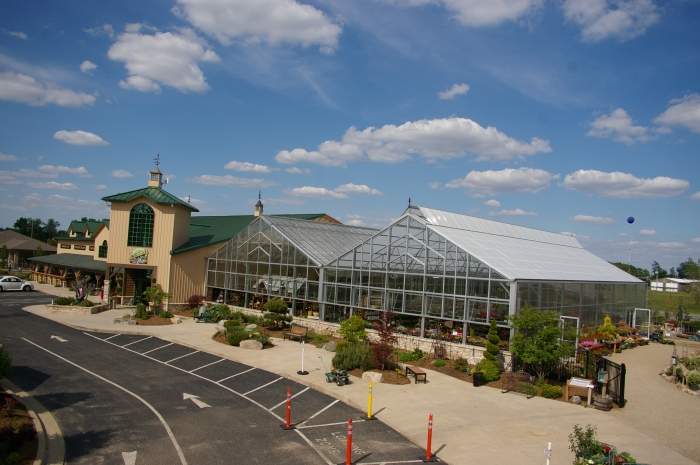 At Linton's Enchanted Gardens, we not only have a passion for plants, but we also have a true love for animals too! It's all about feeling the connection with living plants and for all of Gods' creatures! We welcome you, our guest, to stop by and visit our free Petting Zoo and to get up close and personal with our wide variety of furry and feathered friends! Come and say "hi" to Forest the miniature horse, Rosebud the miniature Donkey, Petunia and Wilbur the miniature pot-bellied pigs, Thumper and Peter Cottontail the bunnies, and Chocolate and Vanilla, the two Baby Doll miniature sheep, or Daisy and the miniature goats. Our big aviary features some of the most rare and exotic birds, all here for your enjoyment! And be sure to check out our large resident Butterfly Koi and friendly turtles located in our big fish pond. As always, a handful of food in only a quarter!
Area's largest and most complete Garden Centre
Enchanting environment
Rare and unusual plants
Water garden supplies & aquatic plants
Knowledgeable, trained staff
Do-it-yourself landscape program
Fertilizers and insecticides
Two year Guaran-TREE
Garden statuary & outdoor furniture
Greenhouse full of flowers & plants
Exceptional variety with unique displays
Christmas trees, wreaths, and roping
Petting zoo for kids of all ages
Perennial flowers & ground covers
Edging, weed barriers, decorative boulders, bagged soil, stone, bark, peatmoss, and gardening tools
Gazebos, pergolas, and arbors
Open year-round
Japanese Koi and goldfish
Delivery service
Gift certificates
Fountains
---
Our irrigation system comes on daily from 2 - 2:30 pm.  Please shop indoors or use one of our umbrellas located at the train depot during this time.
---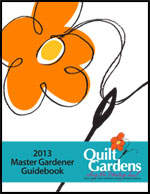 Delivery & Planting Service
Linton's offers delivery and planting services for all nursery materials that we sell.
We deliver all sizes of plants; from potted perennials to the tallest trees. We also deliver bulk quantities of topsoil, peat moss and bark ground cover.

If planting your trees seems to be overwhelming, we'll plant it for you.
The charges for delivery and planting vary depending on quantities ordered; distance delivered and the size of the project.