Sign Up for our Newsletter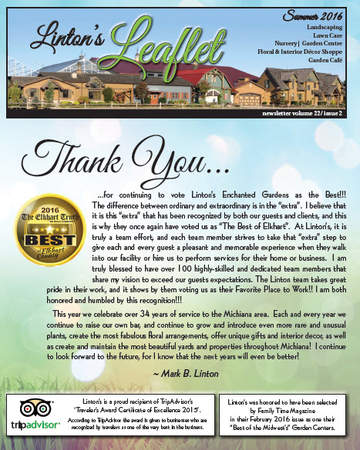 Our newsletter "Linton's Leaflet" is published and distributed quarterly and provides ideas and information to the avid gardener, as well as promoting our numerous open houses and seminars, which we conduct throughout the season.
This newsletter also contains special sale prices to our valued Green Thumb Savings Club customers in which they can receive special sale prices on items in our Floral, Gift and Garden Centre. To receive mailed copies of "Linton's Leaflet", join our Green Thumb Savings Club today!
---
Newsletters
Click a link below to view a pdf version of our newsletter:
2018
2017
2016
2015
2014
2013
2012
2011
2010
2009
2008
2007
2006
2005
2004